Page 13
EVEN News Blog
---

Delicious Three-Ingredient
Vegan Desserts
Cacao Bites, Chocolate Banana Ice Cream, Brownies, Blueberry Coconut Popsicles, Peanut Butter Cups, Vanilla Ice Cream!

Really simple, three-ingredient vegan desserts everyone will love. >>MORE
EVEN News Blog---EVEN News Blog---EVEN News Blog---EVEN News Blog---EVEN News Blog

Bob Kasarda
Photo: Kerry Erickson
Vegan in the Region —
Hearing the Critics
How do you know if someone is a vegan?
Don't worry, they will tell you.
I was reminded of this joke while reading Facebook comments on my blog post last week.

There was quite a lively discussion with many of the typical arguments in defense of consuming meat, eggs, dairy and other animal products.
We slaughter for dietary needs - Not needed.
Explain the canine teeth - Really?
The Bible states that man is in charge of the earth - Bible can be used to argue in favor of vegan life too.
Plants feel stress too - Plants don't have a central nervous system and plants die to feed farm animals, so it's double the suffering.
I'm thankful for any animal I take - Those sentiments do nothing to relieve the suffering of the animal.
The arguments go on and on, but >>MORE
EVEN News Blog---EVEN News Blog---EVEN News Blog---EVEN News Blog---EVEN News Blog

The 5 Girl Scout Cookies You Didn't Know Were Vegan
by Brooklynne Palmer,
University of Texas at Dallas
This year we welcome S'mores into the vegan Girl Scout cookie family. They are gelatin and dairy-free for everyone to enjoy. You don't need a campfire to indulge in this classic combination. >>MORE
EVEN News Blog---EVEN News Blog---EVEN News Blog---EVEN News Blog---EVEN News Blog

Honey Isn't Vegan. These
Alternatives Are Better for Bees!
Honey, that magical gold liquid produced by our wee bee friends, is not considered vegan. Saying so might make some omnivores cock their heads and question: why not? It doesn't hurt the bees, right?

Wrong. In short, bees produce honey as a food source for themselves — not for humans to put atop their granola. "Honey is made by bees for bees, and their health is sacrificed when it is harvested by humans, explains Elena Orde of The Vegan Society.

The issue of commercial honey production and its effect on bees isn't just something for vegans to worry about, however. Everyone should be concerned about the decline of honeybees and excessive worldwide demand for the sweetener, says Melissa Elms, co-owner of Minnesota-based Bee-Free Honee.

She and co-owner Katie Sanchez make a plant-based "honee" product using organic apples. The duo's business got a boost after appearing on Shark Tank >>MORE
EVEN News Blog---EVEN News Blog---EVEN News Blog---EVEN News Blog---EVEN News Blog

Vegan Lentil Burgers
These burgers are packed with flavor, fiber and protein while still being low in fat. We love them grilled, but you can also pan-fry them. Pan spray a non-stick skillet and enjoy in all 4 seasons! >>MORE
[See more Recipes.]
EVEN News Blog---EVEN News Blog---EVEN News Blog---EVEN News Blog---EVEN News Blog

Wool Is So Yesterday: Why Natural Vegan Fabrics Are Taking Over
Do you know what vegetable cashmere is? Have you heard of modal? Lyocell?
Instead of wool, you can wear some of the many natural vegan fabrics that don't involve punching and stomping on sheep. Recently, we've seen a surge of high-performing vegan fabrics that are the perfect combination of soft and sustainable.
These vegan fabrics are the face of our future. They're versatile and environmentally sound and don't involve cruelty to animals—which is increasingly viewed as unnecessary and unjustifiable. >> READ MORE
EVEN News Blog---EVEN News Blog---EVEN News Blog---EVEN News Blog---EVEN News Blog

Canada's First Vegan Fast Food Restaurant Opens In London [Ontario]
There's a new fast food restaurant in London — and it just might be the first of its kind in Canada. Globally Local, which is all vegan, recently opened up shop in downtown London. [Ontario]

Their menu features "burgers", pulled "pork", chilli "cheese" fries, poutine, breakfast sandwiches, fries and pop, minus the animal products.

Co-owner James McInnes told AM980 they're taking vegan fast food to the next level.

"A lot of people think that vegan or gluten free food is really expensive and it's a specialty kind of thing and you're going to spend $20, but you can get a combo from us for less than $10 just like you would at any other fast food joint."

They bill themselves as Canada's first vegan fast food restaurant. McInnes said to their knowledge, there is no other fast food restaurant in the country that is vegan.

Their signature burger is a play on the Big Mac, a double decker hamburger with lettuce and secret sauce although McInnes said they make their "burger" with chickpeas and spices.

The menu is expected to grow in the coming weeks to include tacos, a chicken burger and a hamburger with vegan bacon.

McInnes said so far the response has been great.

"We've been doing the food for a while with our food truck, we have a vegan food truck that we did. It all started last summer at Ribfest, we sold out at Ribfest last year. The reaction is basically, 'I can't believe it's vegan.'"

McInnes said everything in the restaurant is made in house and innovating traditional dishes is part of the fun of the job.

Globally Local has opened at 252 Dundas Street in downtown London, right across from the Central Public Library.
EVEN News Blog---EVEN News Blog---EVEN News Blog---EVEN News Blog---EVEN News Blog

photo credit: Sudbury, ON, sudbury.com
Meagan Duhamel Chosen as 2016's Vegan Athlete of the Year
Sudbury's own figure skating world title holder, Meagan Duhamel, has been named Vegan Athlete of the Year for 2016 by GreatVeganAthletes.com.

Canadian and world pairs figure skating champion Meagan Duhamel has earned another feather for her cap. She didn't earn this one on the ice, though — she earned it in the kitchen.

GreatVeganAthletes.com has chosen the Duhamel as its Vegan Athlete of the Year 2016.

The website points out that Duhamel has been a finalist for athlete of the year for several years, but it's been an "always a bridesmaid and never a bride up to this point."

Well, not any longer — 2016 is Duhamel's year.

This year, Duhamel and her skating partner, Eric Radford, won the Canadian pairs title for the fifth time and defended their world title. The duo will be back in action in January trying to win their sixth national championship and in March they're off to Helsinki, Finland to try to win their third world championship.

"I'm honoured to be recognized in the vegan sports community with this recognition," she told GreatVeganAthletes.

"I have been a proud vegan for nine years now. It started for health and nutrition reasons, but it has grown into so much more. Animals and food have now become a great passion of mine."

Duhamel has been vegan since 2008, after reading the book Skinny Bitch.

While the book suggests easing into veganism, Duhamel told Great Vegan Athletes.com she dove in with both feet.

"So many people tell me they could never be vegan. I just wish people would understand and realize that it's really not that difficult, and it's a choice that we make," she told the website.

"I think that it is in everybody's grasp to be able to make a decision like switching to a vegan lifestyle. One of my proudest accomplishments has been going vegan."
EVEN News Blog---EVEN News Blog---EVEN News Blog---EVEN News Blog---EVEN News Blog

Cast Your Vote Today (& Every Day) For Rainforests, Orangutans &
Personal Health
Rainforests and their inhabitants are under serious threat because of palm oil, a widely-used substance that also presents a danger to our own health. Learn all about it and what we can do.
Voting is a hot topic these days, but it's important to keep in mind that each and every one of us casts powerful votes on a daily basis. Every single day, regardless of the month or year, we decide what to buy, what to eat, what to wear, what to take from the environment and what to introduce back in, and no matter how deep our pockets, those decisions bear influence through the laws of supply and demand. Moreover, when we are united and cast our votes collectively, we become a commanding force capable of transforming the world into the kinder, healthier place we all seek.

That's why it's so important that we come together now in a collective stand against unsustainable palm oil—for the sake of orangutans (some of our closest relatives in the animal kingdom), for Sumatran rhinos and tigers and pygmy elephants who are on the cusp of extinction, for native villagers whose voices are silenced as their homes and livelihoods are mercilessly seized, and for future generations, both here and abroad, whose rights to clean air and a habitable earth are deteriorating by the minute.

You see, the problem with palm oil lies in how it is being produced—a process that is carelessly ravaging the world's rainforests, decimating habitat for critically endangered species, and contributing greatly to global warming—and those issues, along with the damage palm oil can cause to our own health, are why we all need to care. >>MORE
EVEN News Blog---EVEN News Blog---EVEN News Blog---EVEN News Blog---EVEN News Blog

Why Even Non-Vegans Are Drinking Almond Milk
Even unsweetened, it's sweeter than dairy, with fewer calories
Sippable superfoods are a daily wellness staple—whether it's your daily green juice, your post-workout protein drink, or your cold-pressed custom blend. But how do you keep your combos interesting? Welcome to Back to the Roots, our sponsored series with 1915 Bolthouse Farms™ where we'll highlight The Buzziest Things in a Bottle Right Now—AKA the talk of your (healthy) summer. All of these of-the-moment ingredients can be found in 1915's delicious, organic, non-GMO concoctions, which range from cold-pressed juices to plant-based protein drinks. (Read the first installment here.)
The ingredient: almond milk
For people with a lactose allergy, almond milk is like a gift from the heavens. But even people who can drink milk are choosing it lately. Why? It's lower in calories than most traditional dairy products—despite the fact that even unsweetened almond milk can taste sweeter than cow's milk. Another big plus: it doesn't have to be refrigerated, so you can stock up before a road trip or camping trip and not worry.

What's in it
Almond milk has iron and riboflavin—great news if you're an athlete since both reputedly help tired muscles recover faster. It's also loaded with skin-friendly vitamin E.
Why it's trending
The gospel of almond milk has spread, and now it's readily available in virtually any grocery store. Food bloggers have been all over the trend, Instagramming recipes from everything from morning smoothies to vegan ice cream.
Source: Well and Good.

To get the scoop on 1915's Protein drinks, which blend almond milk with soy milk and pea protein, check out 1915organic.com. With delish flavors like vanilla, chocolate, and coffee, simply blend with ice for a two-step non-dairy "milkshake."
EVEN News Blog---EVEN News Blog---EVEN News Blog---EVEN News Blog---EVEN News Blog

Franklin Graham Surprises with Newly Announced Conversion ... to Veganism
Evangelist Franklin Graham has converted to one of the last things his largely conservative following would have imagined: a modern American vegan.
The son of Billy Graham announced to his 747,000 Twitter followers that he is adopting a vegan diet in the new year, which means he will not eat animal products. This includes no butter, eggs and milk.

Graham is taking the vow seriously enough to post daily images of his vegan meals on Twitter. (@Franklin_Graham)
Source: Mark Price, Charlotte Observer
EVEN News Blog---EVEN News Blog---EVEN News Blog---EVEN News Blog---EVEN News Blog

Image Source: Wikipedia Common
Going Vegan is the New Way Of Life: Find out why!
Slaughtering animals and harming them are wrong deeds and not only affects the one who kills animals but also the one who consumes them.
Vegetarianism is based on the ideals of ahimsa (non-violence) and the sacredness of life



People from foreign countries like U.S. are adapting to the vegetarian lifestyle adhering to the age-old belief of a pure and healthy living



The number of vegans in the U.S. has doubled since 2009 from 2.5 percent of the population
Hinduism, Jainism and Buddhism have one thing in common, these religions that are being practiced in India and across the globe for thousands of years have always believed in the benefits of vegetarianism. The concept of being Vegan has now become popular in the west as well and people from several foreign countries including U.S. are adapting to the vegetarian lifestyle adhering to the age-old belief of a pure and healthy living.

Hinduism's vast scriptures contain thousands of verses or hymns recommending vegetarianism and stating its merits. Vegetarianism is based on the ideals of ahimsa (nonviolence) and the sacredness of life. The Yajur Veda says, "You must not use your God-given body for killing God's creatures, whether they be human, animals, or whatever." (12.32) And Manusmriti, asks men to abstain from eating flesh.

Slaughtering animals and harming them are wrong deeds and not only affects the one who kills animals but also the one who consumes them. According to the Law of Karma which is a central idea in Hinduism, causing unnecessary pain and death produces bad karma.

Jain traditions respect ahimsa (non-violence), aparigraha (non-acquisition), asteya (respect for other's rights) and satya (truth). Therefore vegetarianism is an expected practice among Jains.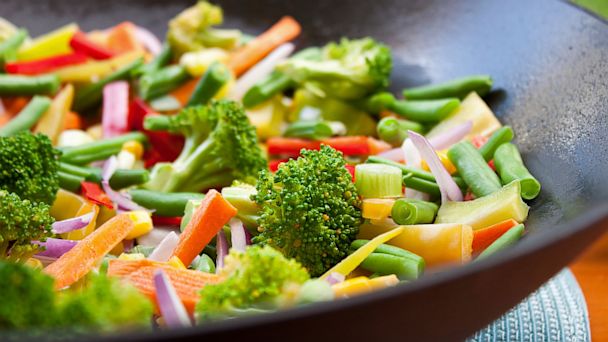 Image Source: abcnews.com
According to the Indiatimes.com report, Mary, a member of the foreign delegation that had come to Indore as a part of a special program organized by the International School of Jain Studies has been following Hinduism for the past 25 years. The six member delegation had attended a four-day seminar on Jainism in Indore, which was initiated at Kundakunda Gyanpeeth.

Ole Martin Moen, a scholar from Norway says to The Times Of India, "I have studied Jainism and I have been deeply inspired by their ideology of saving animals and reducing their suffering. This has led me to give up meat completely and my changed food habits have also affected my health in a positive."

The number of vegetarians is growing worldwide. According to a onegreenplanet.org report, the number of vegans in the U.S. has doubled since 2009 from 2.5 percent of the population. So, five percent of the U.S. population that is close to 16 million people are vegetarians. And half of these vegetarians are vegan which means that 7.5 million people in the U.S. now eat diets that do not include any animal products. Also, the Harris Interactive study commissioned by the Vegetarian Resource Group has stated in the report that 33 percent of Americans are eating vegan/vegetarian meals more often, though they are not vegan or vegetarian.
Source - NewsGram
EVEN News Blog---EVEN News Blog---EVEN News Blog---EVEN News Blog---EVEN News Blog

Captain Arron Kerns preps vegetables for a family-sized garden salad. He has been eating vegan since 2013. "To me, it's just amazing how much better I feel," he said.
Kerns Fires Up Vegan Cooking
at the Firehouse
Circleville Fire Department Captain Arron Kerns has turned his health around through vegan cooking, and he's working to get his crew on board with the plant-based meal plan by serving up healthy dishes. Since firefighters are on-call at all times and don't have the luxury of leaving the station for meals, Kerns has a captive audience when it's his turn to cook.
Kerns says he loves to cook for the firehouse because, "It's the reward of just fixing somebody a good meal, and to show people that you can make really tasty, healthy food."
This week, Kerns made a brand new lunch recipe for the team: avocado pesto pasta. Lieutenant Dave Robertson said he was looking forward to trying something new. >> MORE
Source: Jennifer Bahney, Circleville Herald
EVEN News Blog---EVEN News Blog---EVEN News Blog---EVEN News Blog---EVEN News Blog

Good Stuff That Happened in 2015: Our Top 10 Vegan News Stories of the Year
by Hannah Sentenac, Editor-in-Chief
It's been quite a year for Latest Vegan News. We launched. We grew. We watched with delight as our original stories whizzed around the world. Our news was reported on by other sites, picked up by the mainstream media, and shared among vegans and omnivores everywhere.
Our mission is to get people excited about veganism, and we like to think we're succeeding.
To send 2015 out in style, we decided to round up our most popular stories of the year (keep in mind, we only launched in March, so it's really nine months versus 12; it's been a wild ride, and we're just getting started).
In case you missed any of our biggest vegan news stories (all good news, of course!), here they are:
10. Follow Your Heart Releasing Vegan Egg Substitute You Can Scramble
Given the wild popularity of the VeganEgg, it's no surprise that this story made the list. Since its release, the product has been selling out all over the place, and Instagram is packed with photos of quiches, omelettes, and scrambled eggs made by delighted vegans nationwide. Breakfast will never be the same again.
9. National Pizza Chain Now Offering Vegan Cheese Option at No Extra Charge
While lots of retailers have added vegan alternatives in recent years, they still tend to be more expensive; an "add-on" or a premium upgrade. But with Blaze Pizza offering vegan cheese as a free addition, it's a major sign that plant-based products are becoming more mainstream.
8. Long Island's Only All-Vegan Restaurant Opens This Friday Under Chef Jay Astafa
Chef Jay Astafa's creative vegan concoctions have earned him celebrity status in NYC and beyond. His vegan restaurant (with a menu made up of pizza, pasta, and other Italian favorites) is Long Island's first, and it's earned rave reviews since opening this summer.
7. Daiya Introducing Greek-Style Dairy-Free Yogurt
Vegan yogurt is one product that's quickly catching up to its animal competitors. Daiya's is the latest in a lengthy list of non-dairy options hitting store shelves, and the first "Greek" variety. Kite Hill, Silk, So Delicious, Almond Dream — all are offering cultured creations these days.
6. Plant-Based Doctor Directory Lists Vegan Practitioners Across the Country
Given the health benefits of a plant-based diet (and the ethical ramifications), it only makes sense that vegans would want to seek out practitioners that follow the lifestyle themselves. Thanks to PlantBasedDoctors.org, it's easier than ever to find these folks.
5. Soap Company with Ethical Vegan CEO Donates Over $150,000 to Animal Orgs
Dr. Bronner's isn't your ordinary soap company, and ethical vegan David Bronner isn't your average CEO. The company is committed to animal welfare and advocacy, and it sets an amazing example for other organizations to follow. THIS is compassionate capitalism.
4. Major Plant-Based Medical Center Opening in Washington, DC
Famed doctor Neil Barnard and his prestigious organization, the Physician's Committee for Responsible Medicine (PCRM), made history this year with the announcement that it would be opening a major medical center in the nation's capital in early 2016. The facility is dedicated to the power of plant-based nutrition, and let's hope it changes the face of medicine forever.
3. Vegan-Friendly Pizza Chain Opening 30+ Locations This Year
Everyone loves pizza, and luckily, it's a food group vegans aren't left out of anymore. Uncle Maddio's, which opened dozens of locations in 2015, is extremely vegan-friendly, and it's not the only chain that is. With Mellow Mushroom, Blaze Pizza, and Matthew Kenney's NYC outpost — it's becoming a breeze to find a cruelty-free pie.
2. Taco Bell's New Vegetarian Menu Has 26 Vegan Ingredients
Taco Bell might not seem like the most forward-thinking of fast food chains, but it proved otherwise in 2015. It broke new ground with its release of the industry's first certified vegetarian menu. Based on the list, 26 of the chain's ingredients are vegan, and with those in mind, there are a world of vegan-friendly combinations available at the popular eatery. You don't get more mainstream than this.
1. 400 Million Fewer Animals Were Killed for Food Last Year vs. 2007 Because People Are Eating Less Meat
If you didn't see this story, you might be living under a rock (or in an off-the-grid tiny house, which would be pretty amazing). Thanks to Paul Shapiro, people the world over learned about the USDA's latest animal agriculture numbers and their implications. Despite lots of bickering, infighting, and arguments about effectiveness within the vegan world, it's clear that things ARE changing. Even the smallest steps are to be celebrated in a movement as significant and important as ours. Every life matters, and each time someone chooses an animal-free option over meat, dairy, or eggs, lives are saved. Isn't that what all of us are after? The animals need us to work together, stay positive, and continue to enlighten those around us about the awesomeness of a plant-based diet.
Honorable mentions
These stories we broke didn't crack the top ten as far as hits, but they were popular — and significant enough that they deserve a mention.
EXCLUSIVE:
o New Vegan Fast Food Concept Opening in San Diego, Calif.
o Psychology Researcher Offers Tips for Effective Vegan Advocacy
o Meat Substitutes Market Expected to Reach $5.17 Billion by 2020
o Vegetarian Menus See 66 Percent Growth Over Three Years
2015 proved that a vegan world is on its way. Here's to even greater accomplishments in 2016.
Source: Latest Vegan News
EVEN News Blog---EVEN News Blog---EVEN News Blog---EVEN News Blog---EVEN News Blog

How Athletes Are Going Vegan and Staying Strong
From ballerinas to tennis champs this diet is way more than a trend.


By Jessica Ciencin Henriquez
"I've been dancing since I was 3," says Juliet Doherty, an 18-year-old ballerina. "When I was training, I was told protein, protein, protein all the time, but I would get so lethargic." In an effort to increase her stamina, Juliet started eliminating meat from her daily menu little by little and began seeing an improvement. By the time she cut out all animal products, Juliet knew she was onto something. "With a vegan diet, the food is dense nutritionally but not necessarily calorically, so you have to keep eating a lot throughout the day instead of just three heavy meals," she explains.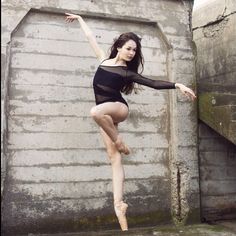 Juliet credits the continuous consumption of concentrated nutrients for her sustained stamina while en pointe. "When I'm performing or I have long days at the theater, I still feel like I have a lot of energy," she says with a bounce in her voice. In fact, since going vegan, the talented dancer has added another gold medal to her collection of awards: at the finals in the Youth America Grand Prix, the world's largest student ballet scholarship competition. Juliet attributes her success to a combination of discipline, communication, and hard work — and becoming a vegan hasn't hampered her one bit.
Judging by the nearly half million Instagram photos tagged #veganathlete and #poweredbyplants, more and more people are beefing up without the beef, and awareness of this plant-filled lifestyle is creeping into the mainstream. >>MORE
EVEN News Blog---EVEN News Blog---EVEN News Blog---EVEN News Blog---EVEN News Blog

Six-Time World Poker Champion
is Vegan
By Anna Starostinetskaya
Daniel Negreanu shot down negative Twitter commenters by revealing that he's vegan for his health and the environment.
Six-time World Series of Poker Champion Daniel Negreanu recently revealed on Twitter that he is vegan. After sharing a feature titled "8 Reasons Meat is Bad for You" published by media outlet Bustle, Negreanu received an immediate backlash from followers, with one in particular stating, "why u have to try to convince the rest of the ppl not to eat meat?"
Negreanu eloquently responded, "Because it's better for the environment and the future of the world," adding, "it also reduces the risk of cancer, heart disease, and plenty of other illnesses we face as a society."
When confronted by another follower who wrote that "vegans need processed supplements as a source of vitamins and proteins," the poker champion quickly replied, "Not so my friend. I get plenty of protein on a plant-based diet and am the strongest I've ever been!"
Often regarded as one of the most influential poker players in the world, Negreanu is the subject of an upcoming biographical documentary Kid Poker and is one of many gaming professionals—including snooker player Neil Robertson—who, among other reasons, chose to follow a vegan diet to improve concentration.
Source: VegNews
EVEN News Blog---EVEN News Blog---EVEN News Blog---EVEN News Blog---EVEN News Blog

A New Prescription for Type 2 Diabetes: A Low-Fat Vegan Diet
Kickstart Insulin Function with
Plant-Based Foods

By Neal Barnard, M.D.
Diabetes rates are on the rise and Washington is no exception: One in three adults has elevated blood sugar and a third of children are on their way to full-blown diabetes, which, at $85,000 or more over the course of a lifetime, is expensive to treat. Our medical systems aren't equipped for this influx and our bodies can't handle it.
The question isn't "How did we get here?" but "How can we fix it?" and fast.
One solution, regardless of your health insurance plan, is already available: A plant-based vegan diet—centered around vegetables, fruits, whole grains, and legumes—combats insulin resistance and significantly improves blood sugar control.
This approach, funded by the National Institutes of Health in a landmark study in 2003, lowers A1c by 1.2 percentage points, an amount better than metformin.
More recently, a vegan diet was shown to treat the symptoms of diabetic nerve pain, the pain or tingling sensation in your feet and hands.
Excess fat becomes locked inside our cells, creating insulin resistance. A low-fat, plant-based diet helps drain the fat from our cells and gives our bodies the nutrients it needs.
The "side effects" of a low-fat vegan diet are all positive:weight loss, low blood pressure, and healthy cholesterol. In a five-month study in the workplace, participants even saw gains in productivity, reduced absenteeism, and alleviation of anxiety, depression, and fatigue.
The best part is it's easy to follow. So how do you get started?
Build your meals around the new four food groups: vegetables, fruits, whole grains, and legumes.
Vegetables: All vegetables, especially the dark leafy green, red, and orange varieties. Swap sweet potatoes for white potatoes.
Fruits: Favor apples, pears, and fresh cantaloupe over varieties with a high-glycemic load, like watermelon and pineapple.
Whole Grains: Steel-cut oats, pumpernickel, barley, rye, and pasta, cooked al dente, are on the menu. Many people are surprised to learn that pasta has a lower glycemic load than brown rice or whole wheat bread.
Legumes: Lentils, beans, and peas are excellent sources of protein and fiber. They provide a hearty texture for bean-based burgers, soups, chili, and stew.
A plant-based vegan diet can be as simple as opting for a bean burrito at the local taco shop or ordering a veggie burger the next time you're at the airport. Tom Brady and Beyoncé rely on plant-based fuel for star-powered performances, and it's a strategy that former president Bill Clinton credits for saving his life. While we can't guarantee you a spot at the Super Bowl, we'll work with you to keep your weight, blood pressure, cholesterol, and insulin levels in an optimal range. We'll even keep brownies and cake, made with healthful ingredients, like black beans and applesauce, on the menu.
EVEN News Blog---EVEN News Blog---EVEN News Blog---EVEN News Blog---EVEN News Blog

Top 10 Vegan Protein Sources
By Compassion Over Killing staff
If there's one question that follows plant-based eaters like the plague, it's this: BUT WHERE DO YOU GET YOUR PROTEIN?
While that question may earn the ultimate eye-roll from a long-term vegan, it's understandable why people keep on asking. After all, popular wisdom (and the food pyramid) has long suggested that animal products are the only source of the amino acids we need. That's completely false, of course... given that bulls get their protein from plants, why should humans be any different?
Luckily, people like David Carter, Rich Roll, and Serena Williams are showing the world that plants build muscle better than their meaty counterparts. (Keep in mind, if you're not a professional athlete — it's likely you need a lot less protein than they do. Use this handy protein calculator to determine how much you need per day based on your sex, age, weight, etc.)
So with mythbusting in mind, here are our top 10 vegan protein sources:
Tempeh
While fermented tofu may not sound super appetizing, it's much tastier than its description may suggest. A four-ounce serving of the meaty ingredient offers up around 21 grams of protein. For some people, that's half their daily need! What makes this foodstuff extra awesome is the fact that it contains every essential amino acid in one delicious package.

Leafy greens
Yes, veggies are a valid protein source — particularly those nutrient-dense leafy greens like broccoli (one cup = 4.2 grams of protein), spinach (one cup cooked = 5 grams of protein), Brussels sprouts (one cup = 5 grams of protein), and collard greens (one cup cooked = 5 grams of protein). Make a batch for every meal and you'll be bulking up in no time.
Nut butter
Nothing screams Americana like nut butter (with jelly of course!), and one serving of that old-school ingredient has nearly a quarter of your daily protein allowance (8 grams). If you're into traditional eats, stick to peanut butter (preferably all-natural) or opt for the even more mineral-rich almond, walnut, or sunflower butters.
Tofu
Despite the fearmongering about soy that tends to flood the interwebs, tofu is extremely healthy and packed with nutrients — plus it boasts 10 grams of protein in a half cup serving. Calm your fears with this list of why the ancient ingredient is so awesome, then add it to your stir-fry, breakfast tacos — or even sauces.
Legumes
Beans, beans the magical fruit... we think you know the limerick. But seriously though, beans and legumes are the BEST. While protein counts do vary by bean, you can rest assured that they're all heavy on the magic ingredient. One cup of cooked lentils = 9 grams; kidney beans = 19.3; black beans = 15.2; and garbanzo = 14.8. All in all, you can't beat that protein punch. Add 'em to salads, pile 'em into tacos, make burgers out of 'em — find as many way to eat beans as you can. It might just save your life.
Non-dairy milk
Made from beans or nuts, it makes sense that non-dairy milks would be packed with protein. They're an easy, liquid way to get those extra grams. Organic soy milk has the highest count (one cup = 8-11 grams of protein), but almond milk (one cup = 2 grams of protein) or hemp milk are good alternatives (one cup = 5 grams of protein).
Hemp seeds
In addition to its ability to be made into almost anything (from clothes to paper to fuel), hemp has some amazing nutritional qualities. Just one small tablespoon has 5.3 grams of protein — plus fiber, potassium, iron, and vitamin A. Pour on cereal, add to smoothies, or use them as a non-dairy yogurt topper.
Quinoa
Quinoa's definitely the popular kid in the cafeteria. This ubiquitous seed (yes, it's actually a seed) has made the mainstream over the past several years, and with good reason. It has a whopping 8 grams of protein per cup — and there are more than 100 varieties, so you can go nuts trying 'em all out. Quinoa is awesome paired with stir fry; mixed with non-dairy milk and fruit for breakfast; or mix it in with some hearty soup.
Nutritional yeast
Otherwise known as "nooch," this ever-popular condiment has a massive 8 grams of protein per tablespoon. While some newbies may wonder what they're supposed to do with this pervasive ingredient, the truth is, it's good for almost everything! It can make a mean cheese sauce, adds flavor to almost any savory dish (think of it as grated cheese), and one heaping tablespoon more than meets the daily requirement for vitamin B-12.
Spirulina
This dark green sea plant has a well-earned rep as a superfood. Per tablespoon (which you can easily add to a morning smoothie), it has 4 grams of protein, plus vitamins B1, B2, B3, copper, iron, antioxidants, chlorophyll, and lots of other goodies. It's maybe the healthiest food you can eat, so load it in with those bananas and almond milk.
EVEN News Blog---EVEN News Blog---EVEN News Blog---EVEN News Blog---EVEN News Blog

10 Reasons You Should Never
Drink Soda
Whether you're a fan of diet or regular, soda may be worse for you than you think.
Whether bottled or canned, sugar-free or regular, and no matter what the color - sodas can be very problematic. The health dangers of soda have long existed: whether they are regular or diet, caffeinated or caffeine-free, soda is just plain bad news. Willingly drinking soda is almost like opting to smoke: if you know how harmful it is, then why do it?
Here are some reasons that will make you think twice before reaching for soda, whatever variety or flavor it may be.
Most sodas have caffeine which has a number of detrimental effects on the body such as increase in blood pressure, heart palpitations, migraines, breast tenderness, urinary problems, just to name a few.
One can of regular soda holds approximately 33 grams or 10 teaspoons of sugar. Can you imagine how much insulin your body needs to make to combat the excess sugar? Over time, this has disastrous consequences, often leading to obesity, diabetes, insulin resistance, and heart disease. Even one soda daily can lead to these long-term issues, thus causing a downward spiral of health.
Caffeine and sugar aren't the only things your body won't agree with after drinking soda, though. There are also things like high fructose corn syrup, phosphoric acid, and caramel coloring. So, next time you go to open that can of pop, you might want to stop and think about your health.
>> MORE for all 10 Reasons PLUS what great things happen when you stop drinking soda!
Source: The Daily Meal, article by Deepa Verma, MD
EVEN News Blog---EVEN News Blog---EVEN News Blog---EVEN News Blog---EVEN News Blog

NYC Restaurateur to Convert 15 Bars and Restaurants to Vegan
Ravi DeRossi unveils his roadmap to turn his New York City holdings into a vegan empire.
Serial New York restaurateur Ravi DeRossi revealed to Eater this week his plan to eliminate animal products from his 15 bars and restaurants, which include the popular cheese-centric Bourgeois Pig. This Valentine's Day, DeRossi will begin the transformation of his holdings by eliminating animal products at tiki-bar Mother of Pearl and replacing its current menu with Polynesian-inspired vegan dishes such as apple and oyster mushroom skewers, green mango poke, and rum fried rice.
In May, he plans to shut down his most popular restaurant, Bourgeois Pig, to reopen it a month later as vegan tapas eatery LadyBird.
Most exciting of all, DeRossi plans to expand his upscale Manhattan vegan restaurant Avant Garden to a central Williamsburg, Brooklyn location where he will turn an undisclosed building on Manhattan Avenue into a veritable vegan mecca. The project will feature several distinct spaces (namely the Avant Garden bistro), tasting table, vegan butcher shop, and fast-casual underground sandwich shop.
"I'm more worried about my conscience and living without the weight on my shoulder of the damage I'm doing, and the suffering of animals," DeRossi—a long-time vegan who until now has found success in operating non-vegan restaurants—said.
Source: VegNews Magazine
EVEN News Blog---EVEN News Blog---EVEN News Blog---EVEN News Blog---EVEN News Blog

Here's Why You Love Cheese So Much
Turns out, there is a scientific reason you just can't get enough fromage in your face, be it in a classic grilled cheese sandwich, laid out atop a decadent cheese plate, or melted on a deliciously ooey, gooey pizza pie. Cheese is, quite simply, addictive because of the "casein - derived, morphine - like compounds" it contains, reports Thrillist.
Cheese might as well be called "dairy crack," says Dr. Neal Barnard, founder and president of the Physicians Committee for Responsible Medicine. Your brain essentially reacts to it in the same manner it would to any addictive substance thanks to a protein found in dairy called casein, which is super concentrated during the cheese making process. So every time you break into the Brie, your body has to break down the casein it contains.
Casein, like all proteins, is basically a bead - like string of amino acids. But when your body digests it, "the beads don't entirely separate. Some of them stay attached in strings of four, five, or seven amino acids," explains Dr. Barnard. These shorter strings are the "casein - derived, morphine - like compounds" called casomorphins, and can attach to the opiate receptors in your brain. All that makes you crave another block of cheddar like a junkie in need of a fix, minus the shaking hands and general life - damaging behavior. (Assuming, of course, that you've never tried to sell off all your personal possessions in exchange for a block of Gruyere. Hey, no judgment here.)
Source: Sara Murphy
EVEN News Blog---EVEN News Blog---EVEN News Blog---EVEN News Blog---EVEN News Blog

Gelato Blue
A Vegan-Friendly Gelateria Where Everything is Produced In-House
Con Platis is used to creating his products from scratch, and he's not afraid of the hard work behind it. He had his first fashion shop in Newtown in 1976, and decades in the industry producing his own label, Le Secret.
In 2008 he stepped into a new domain, taking the reins of Gelato Blue with his family. Here he uses his practiced precision to balance recipes.
Every element is made in-house, from the base, right through to the nut mixes he mills, and the jams and sauces he makes using fresh fruit from the markets. Everything is prepared daily in small batches. You can taste the passion through the intensity of flavour.

When customers started requesting vegan sweets, the Platis family took on the challenge. Using a base of coconut milk and cream, there are now 20 vegan gelato flavours available, including pavlova; Greek sesame halva and double-roasted pistachio; and peanut-butter fudge.
Quirky, vegan desserts also feature on the menu, complete with cute illustrations. A cruelty-free fridge is stocked with vegan baked goods. There's plenty of room to sit and chat in the cheerful, communal upstairs area.
Address: 318 King St, Newtown NSW 2042, Australia
EVEN News Blog---EVEN News Blog---EVEN News Blog---EVEN News Blog---EVEN News Blog
Justine Carmine, owner of Happy Hippy, loves to bake and make healthy food that tastes good.
Joseph Kaczmarek/ for the Daily News
Startup Gives College Students Healthy, Affordable Dining Options
JUSTINE CARMINE, 28, of Mayfair, owns Happy Hippy Veg, a vegetarian catering service she launched last summer. She rents space at the Dorrance Hamilton Center for Culinary Enterprises in West Philadelphia, where she stores her food, does prep work and cooks. A Tacony native, she's a graduate of Marywood University in Scranton.
Q: How'd you come up with the idea?
A: It stemmed from a yoga teacher-training weekend, and I'd been a vegetarian and love to bake and make healthy food that tastes good. I brought in treats for our group, and a friend and yoga classmate came to me with the idea of a vegan food truck. My friend has a full-time job and I took on Happy Hippy myself and pivoted from food truck in August 2015 when I was presented an opportunity with Drexel University's food provider, Sodexo, to sell my prepackaged food through them.
Q: The start-up money?
A: I was accepted in Blackstone LaunchPad, an entrepreneurial program at Temple that's helping me network and scale up the business.
Q: What's the biz do?
A: It's wholesale catering and distribution. There's a cafeteria on the bottom floor of the Urban Eatery at Drexel, and they were looking for vegan and gluten-free meals for students. There was no vegan option before I came. I deliver prepackaged meals to Drexel on Tuesdays and Fridays. That includes a wrap and a salad or a noodle bowl, a piece of fruit and a drink. I have a display case there and promote my brand. I also have private clients, five families in Northeast Philadelphia, and offer them the same meals. I also cater for private parties.
Q: The biz model?
A: I provide 80 meals a week to Drexel through my arrangement with Sodexo. The meals cost $5 to $6 and students can use their meal swipe. I get about $3 to $4 per meal. The private clients go on my website and pick and choose what they want for the week and I deliver them meals for the full week. They cost about $10, which includes a smoothie and a meal. Catering for parties is on a per-person basis. For a recent holiday party for 40, with about five appetizers, I charged $300 for everything, including setup, breakdown and cleanup. I pay $70 a month rent for a freezer and dry storage and $30 an hour to use the kitchen for prep and cooking.
Q: The value prop?
A: I want to show people that you can have delicious food that's also healthy and affordable. My mission statement is "fun, fresh and fuel."
Q: How big a biz?
A: Right now, it's just me. I had about $5,000 in gross revenues for five months in 2015.
Q: What's next?
A: I want to get my products into Temple. Sodexo is also the food provider there.
Source: Michael Hinkelman, Daily News columnist
EVEN News Blog---EVEN News Blog---EVEN News Blog---EVEN News Blog---EVEN News Blog

Jeffrey Moussaieff Masson, PhD - Exclusive EVEN Interview
Read an exclusive EVEN interview HERE with Jeffrey Moussaieff Masson, PhD, Author, Educator, Researcher, Animal Rights Activist
EVEN News Blog---EVEN News Blog---EVEN News Blog---EVEN News Blog---EVEN News Blog

7 Things That Happen When You Stop Eating Meat
By Michelle McMacken, MD
People go plant-based for lots of reasons. These include losing weight, feeling more energetic, reducing the risk of heart disease, decreasing the number of pills they take... there are dozens of great reasons! For even more inspiration, check out these other benefits you can expect when you go plant-based.
1. You'll reduce inflammation in your body.
If you are eating meat, cheese, and highly processed foods, chances are you have elevated levels of inflammation in your body. While short-term inflammation (such as after an injury) is normal and necessary, inflammation that lasts for months or years is not. Chronic inflammation has been linked to the development of atherosclerosis, heart attacks, strokes, diabetes, and autoimmune diseases, among other conditions.
In contrast, plant-based diets are naturally anti-inflammatory, because they are high in fiber, antioxidants, and other phytonutrients, and much lower in inflammatory triggers like saturated fat and endotoxins (toxins released from bacteria commonly found in animal foods). Studies have shown that people who adopt plant-based diets can dramatically lower their level of C-reactive protein (CRP), an indicator of inflammation in the body.
2. Your blood cholesterol levels will plummet.
Elevated blood cholesterol is a key risk factor for heart disease and strokes, two of the leading killers in the United States. Saturated fat—primarily found in meat, poultry, cheese, and other animal products—is a major driver of our blood cholesterol levels. Cholesterol in our food also plays a role.
Studies consistently show that when people go plant based, their blood cholesterol levels drop by up to 35% . In many cases, the decrease is equal to that seen with drug therapy—with many positive side effects! People who require cholesterol-lowering drugs can further slash their cholesterol levels and cardiovascular risk by adopting a plant-based diet.
Whole-food, plant-based diets reduce blood cholesterol because they tend to be very low in saturated fat and they contain zero cholesterol. Moreover, plant-based diets are high in fiber, which further reduces blood cholesterol levels. Soy has also been shown to play a role in lowering cholesterol, for those who choose to include it.
3. You'll give your microbiome a makeover.
The trillions of microorganisms living in our bodies are collectively called the microbiome. Increasingly, these microorganisms are recognized as crucial to our overall health: not only do they help us digest our food, but they produce critical nutrients, train our immune systems, turn genes on and off, keep our gut tissue healthy, and help protect us from cancer. Studies have also shown they play a role in obesity, diabetes, atherosclerosis, autoimmune disease, inflammatory bowel disease, and liver disease.
Plant foods help shape a healthy intestinal microbiome. The fiber in plant foods promotes the growth of "friendly" bacteria in our guts. On the other hand, fiber-poor diets (such as those that are high in dairy, eggs, and meat) can foster the growth of disease-promoting bacteria. Landmark studies have shown that when omnivores eat choline or carnitine (found in meat, poultry, seafood, eggs, and dairy), gut bacteria make a substance that is converted by our liver to a toxic product called TMAO. TMAO leads to worsening cholesterol plaques in our blood vessels and escalates the risk of heart attack and stroke.
Interestingly, people eating plant-based diets make little or no TMAO after a meat-containing meal, because they have a totally different gut microbiome. It takes only a few days for our gut bacterial patterns to change—the benefits of a plant-based diet start quickly!

4. You'll change how your genes work.
Scientists have made the remarkable discovery that environmental and lifestyle factors can turn genes on and off. For example, the antioxidants and other nutrients we eat in whole plant foods can change gene expression to optimize how our cells repair damaged DNA. Research has also shown that lifestyle changes, including a plant-based diet, can decrease the expression of cancer genes in men with low-risk prostate cancer.
We've even seen that a plant-based diet, along with other lifestyle changes, can lengthen our telomeres—the caps at the end of our chromosomes that help keep our DNA stable. This might mean that our cells and tissues age more slowly, since shortened telomeres are associated with aging and earlier death.
5. You'll dramatically reduce your chances of getting type 2 diabetes.
An estimated 38% of Americans have prediabetes—a precursor to type 2 diabetes. Animal protein, especially red and processed meat, has been shown in study after study to increase the risk of type 2 diabetes. In the Adventist population, omnivores have double the rate of diabetes compared with vegans, even accounting for differences in body weight. In fact, in this population, eating meat once a week or more over a 17-year period increased the risk of diabetes by 74%!
Similarly, in the Health Professionals Follow-up Study and Nurses Health Study, increasing red meat intake by more than just half a serving per day was associated with a 48% increased risk in diabetes over 4 years.
Why would meat cause type 2 diabetes? Several reasons: animal fat, animal-based (heme) iron, and nitrate preservatives in meat have been found to damage pancreatic cells, worsen inflammation, cause weight gain, and impair the way our insulin functions.
You will dramatically lessen your chances of getting type 2 diabetes by leaving animal products off of your plate and eating a diet based in whole plant foods. This is especially true if you eat whole grains, which are highly protective against type 2 diabetes. You read that right: carbs actually protect you from diabetes! Also, a plant-based diet can improve or even reverse your diabetes if you've already been diagnosed.
6. You'll get the right amount—and the right type—of protein.
The average omnivore in the US gets more than 1.5 times the optimal amount of protein, most of it from animal sources.
Contrary to popular perception, this excess protein does not make us stronger or leaner. Excess protein is stored as fat or turned into waste, and animal protein is a major cause of weight gain, heart disease, diabetes, inflammation, and cancer.
On the other hand, the protein found in whole plant foods protects us from many chronic diseases. There is no need to track protein intake or use protein supplements with plant-based diets; if you are meeting your daily calorie needs, you will get plenty of protein. The longest-lived people on Earth, those living in the "Blue Zones," get about 10% of their calories from protein, compared with the US average of 15-20%.
7. You'll make a huge impact on the health of our planet and its inhabitants.
Animal agriculture is extremely destructive to the planet. It is the single largest contributor to greenhouse gas emissions, and is a leading cause of land and water use, deforestation, wildlife destruction, and species extinction. About 2,000 gallons of water are needed to produce just one pound of beef in the U.S. Our oceans are rapidly becoming depleted of fish; by some estimates, oceans may be fishless by 2048. The current food system, based on meat and dairy production, also contributes to world hunger—the majority of crops grown worldwide go toward feeding livestock, not feeding people.
Equally important, animals raised for food are sentient beings who suffer, whether raised in industrial factory farms or in farms labeled "humane". Eating a plant-based diet helps us lead a more compassionate life. After all, being healthy is not just about the food we eat; it's also about our consciousness—our awareness of how our choices affect the planet and all of those with whom we share it.
Michelle McMacken, MD, is a board-certified internal medicine physician and an assistant professor of medicine at NYU School of Medicine. An honors graduate of Yale University and Columbia University College of Physicians and Surgeons, she has more than ten years of experience practicing primary care, directing a medical weight-loss program, and teaching doctors-in-training at Bellevue Hospital Center in NYC. An enthusiastic supporter of plant-based nutrition, she is committed to educating patients, medical students, and doctors about the power of healthy eating and lifestyle modification.
Source: Posted in Wellness January 2016
EVEN News Blog---EVEN News Blog---EVEN News Blog---EVEN News Blog---EVEN News Blog
2016 Declared Vegan Awareness Year!
EVEN Obtains Mayoral Proclamation
Photo by Hilliard Gastfriend




(Left to Right: Jeanette Park, EVEN Education Director; Lin Silvan, EVEN Executive Director; Kitty Piercy, Mayor of Eugene Oregon; Robert Jacobucci, EVEN Webmaster)
Eugene, Oregon (December 8, 2015) - Eugene Mayor Kitty Piercy has collaborated with the Eugene Veg Education Network (EVEN) to declare 2016 as a year dedicated to raising awareness of the impact individual choices have on the planet and all of its inhabitants. By mayoral proclamation, Mayor Piercy has acknowledged growing global recognition of the environmental, health, and ethical concerns surrounding the consumption of animal products.

Vegan Awareness Year arrives as an extension of EVEN's initial Vegan Awareness Weekend proclaimed in 2012.
"We applaud Mayor Piercy for once again demonstrating her leadership and commitment to sustainability. This mayoral proclamation also empowers us all to align our lifestyles with compassion and nonviolence," says Lin Silvan, Founder and Executive Director of EVEN.
This far more expansive proclamation for 2016 creates opportunities for all community members to engage with businesses and organizations who support vegan choices.
EVEN is a 501(c)(3) education non-profit serving as a resource for those seeking information on a healthful, vegan lifestyle. EVEN's mission is to inform, educate & encourage the community by providing information on veganism and its positive impact on the health of the planet and all of its inhabitants
EVEN News Blog---EVEN News Blog---EVEN News Blog---EVEN News Blog---EVEN News Blog

Vegan in the Region:
Ditching those processed foods
Each time I read a book or article about eating plant-based and healthy foods, it occurs to me how intimidating it all must be to those more accustomed to the Standard American Diet (SAD).

Just look inside other carts next time you are in a grocery store. Most of what you will see are processed foods designed more for ease in preparation than health benefits.

This quest for speedy eating is also evident in the long lines seen at most fast-food drive-through windows no matter the time of day.

Vegans are not automatically immune from this fast-food trap. There is a growing number of fake meats and other processed plant-based foods available.

While I understand the desire to save time by eating this way, it comes at a high cost to your health and your wallet.

The answer involves a little planning.

I routinely dig through cookbooks and the many online vegan recipe sites to settle on one main dish for the week. I am a one-pot kind of cook and seek out recipes chocked full of a variety of vegetables, grains and/or soy products for a balanced meal.

I then dedicate time each Sunday afternoon to chopping up vegetables and cooking up a large batch of my chosen dish. I eat this dish throughout the week, sometimes mixing in some side dishes for variety.

The ease of not having to cook after a busy work day more than makes up for the lack of variety.

Taking time to prepare a fresh, whole-food recipe also results in a meal I look forward to eating night after night. The result is food that replenishes your body for both the short and long haul.

Give it a try and I believe you will quickly see the difference in your energy, appearance and overall health.
Source: NWITimes - Bob Kasarda
EVEN News Blog---EVEN News Blog---EVEN News Blog---EVEN News Blog---EVEN News Blog

UCLA Student, Trainer Publishes Vegan Thanksgiving Menu On Blog
Victor Rivera will cut his vegetarian holiday poultry, dig his spoon in vegan stuffing and treat himself to some egg and dairy-free pumpkin pie on Thanksgiving. >>Read MORE and See Recipes
EVEN News Blog---EVEN News Blog---EVEN News Blog---EVEN News Blog---EVEN News Blog

Neither Fish, Flesh Nor Fowl:
What's the Thinking Behind Those
Go Vegan Posters?
A new pro-vegan campaign aimed at making people think about their "lifestyle choices" is turning heads - but can it change entrenched notions about the plant-based approach?
The first-ever vegan advertising campaign in Europe is currently running across the country, where arrestingly cute images of farmyard animals tilting their heads to one side are adorning bus shelters and billboards.

Eden Farmed Animal Sanctuary [based in Meath County] is behind the ad series, which was launched on the first day of November, World Vegan Day, with the aim of correcting common misconceptions about veganism and to encourage potential fence-sitters to convert.

Chief among these unconscious assumptions about veganism is the idea that it is "dieting", an act of self-control to be treated as a reluctant duty and a burden. Vegans are sometimes confused with this shower of austerity-bingers, magnanimously denying themselves "nice things" for a greater good. And especially for Irish people, the deliberate exclusion of meats, eggs and dairy products is an insult to every warm meal mammy ever made.

But veganism in 2015 is an entirely different animal, and has sprouted some of the greatest creations across food genres. Takeaway junkies and self-important foodies are still catered for in restaurants and the omnipresent German supermarkets. Celebrity chefs pepper their blogs with vegan recipes, occasionally introducing the world to something truly fabulous like egg-free meringue made from chickpea brine. [search "aquafaba"] This invention is not as repugnant as it sounds, with the majority of blind tasters conceding superiority of flavour and texture over "regular" meringue.

Compassionate living
The emphasis of the ad campaign is to promote compassionate living without sacrifice. "Being vegan is not an act of charity. It is an act of social justice," says campaign organiser Sandra Higgins. Some find this viewpoint extreme, particularly in world where the smiling, tranquil faces of farmyard animals beam out at us from packaging. But the capacity of cows to grin heartily while winking is, of course, an anthropomorphic fantasy beloved of the dairy industry, Worse still, milk and egg production also involve slaughter on a daily basis. These foodstuffs are not merely benign by-products of meat consumption.

Predictably, dismissing veganism has become as cool as veganism. Animal-rights activists are often criticised for championing social justice while being neglectful of the conditions of poorly paid producers. The alternative diet is also vastly more accessible to the privileged classes, which some see as a hip new variety of classism.

But vegans understand that there are no neutral actions, and are keenly receptive to the concept of living wages and fair-trade production, perhaps even more so than the those who criticise their lifestyle.

Meanwhile, despite the rising popularity of, and growing corporate awareness about veganism, many sections of the catering industry in Ireland still respond to vegans with confusion. For clarity: gluten-free foods are not "kind-of the same thing", fish are definitely "valid" animals, and coconut milk is made from coconuts, not milk. These are basic principles, and restaurant owners would do well to embrace them before the new wave of billboard-reading vegans are shown to their tables.
Source: Irish Times/Emily Longworth
EVEN News Blog---EVEN News Blog---EVEN News Blog---EVEN News Blog---EVEN News Blog