Eugene > Where to Eat Veg in Eugene


VEG EATS
Restaurant Guide:
Where to Eat in Eugene/Springfield
by Kim Smith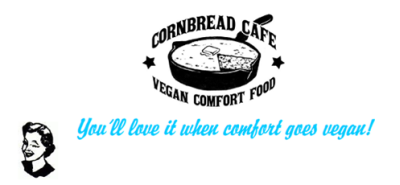 Cornbread Cafe - All Vegan!
1290 W. 7th Av (at Polk)
Eugene, OR 97402
541-505-9175
Southern Fried Tofu, Mashed Taters 'n Gravy, Phish 'n Chips, Mess o' Greens, BBQ Ribz, Cornbread, Mac unCheese, Sandwiches, The Kidd-O-Meal, Hot Chocolate w/Marshmallows, and more, more, more! All vegan!
http://cornbreadcafe.com/

Govinda's Vegetarian Buffet
1030 River Road
Eugene OR
541-461-0093
http://www.govindasbuffet.com/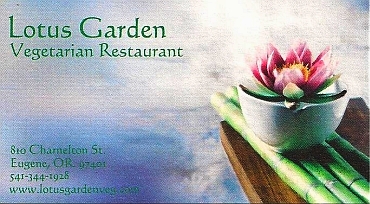 Lotus Garden Vegetarian Restaurant - All Vegan!
810 Charnelton St
Eugene OR
541-344-1928
www.lotusgardenveg.com
Morning Glory Café
450 Willamette St
Eugene OR
541-687-0709

New Odyssey Juice & Java
1004 Willamette St
Eugene OR
541-484-7411

Pizza Research Institute
530 Blair Blvd.
Eugene OR
541-343-1307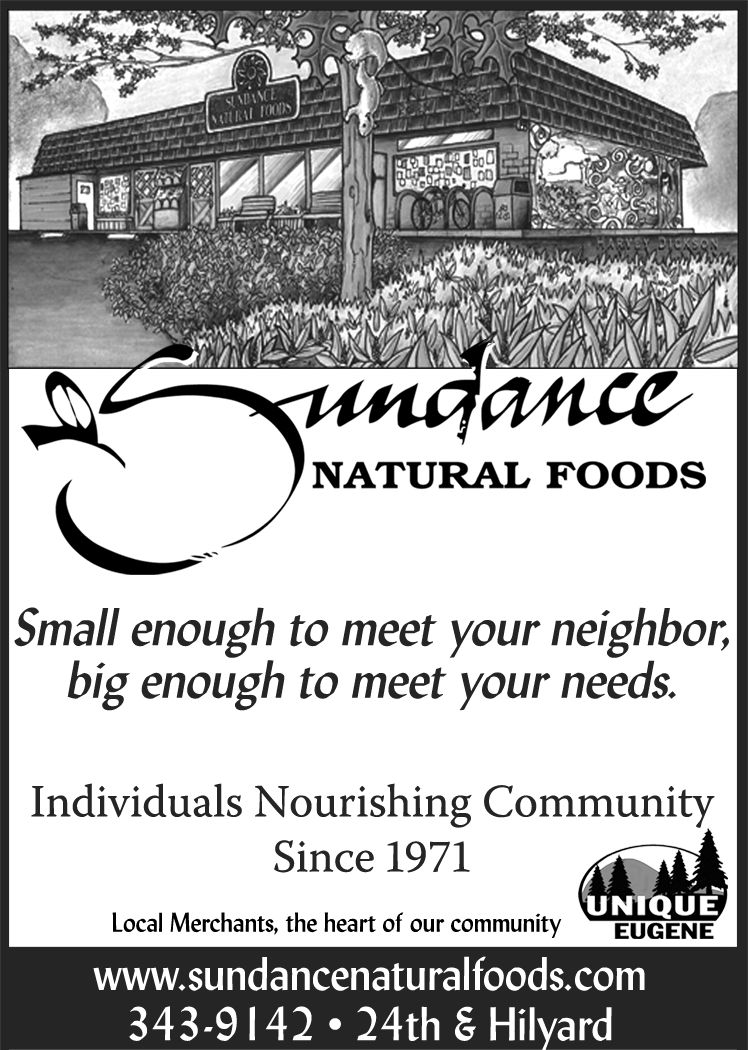 Sundance Natural Foods
Hot & Cold Organic Buffet
24th & Hilyard
Eugene OR
541-343-9142
www.sundancenaturalfoods.com
Tru Veg - All vegan!
2055 Patterson St (inside Eugene YMCA)
Eugene OR
541-863-9706
www.themauivegetarian.blogspot.com
Viva! Vegetarian Grill
- 12th and Willamette (parking lot)
Eugene OR

Offers an extensive vegan menu including popular sandwiches and salads, fruit smoothies, juices and breakfast items.
541-606-3227
www.vivavegetarian.com

Wandering Goat Coffee Company
268 Madison Street
Eugene OR 97402
541-344-5161
www.wanderinggoat.com
Wandering Goat is dedicated to providing both food and drink that are both organic and vegan. We do not use any dairy, honey, gelatin, or other non-vegan ingredients for any reason in any of the food items we prepare in-house. ALL of our pastries, bagels, other baked goods, soups and wraps are ALWAYS organic and vegan. We also offer several alternative milks for coffee drinks including soy, rice, almond, hazelnut, and hemp (only hemp has an additional charge). We also make our own vegan chocolate for mochas and hot chocolate as well as homemade chai (without honey). At Wandering Goat our commitment is to provide our community with food and drinks at the highest level of quality and sustainability possible.
Other Veg-Friendly Places to Eat in Eugene
BagelSphere
810 Willamette
Eugene OR
541-341-1335

~~~~~~~~~~~~~~~~~~~~~~~~~~~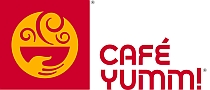 Café Yumm
Eugene, OR
- On Broadway
730 East Broadway
Eugene, OR 97401
541-344-YUMM (9866)
Catering: 541-349-YUMM (9866)

- Oakway Center
130 Oakway Center
Eugene, OR 97401
541-465-YUMM (9866)

- The Meridian
1801 Willamette Street
Eugene, OR 97401
541-686-YUMM (9866)

- North Delta Center
1005 Green Acres Rd.
Eugene, OR 97408
541-684-YUMM (9866)
Catering Available
- On Gateway
3340 Gateway St.
Springfield, OR 97477
541-747-YUMM (9866)
Catering Available
- Sacred Heart at RiverBend
3333 RiverBend Dr.
Springfield, OR 97477
541-736-YUMM (9866)
Catering Available
www.cafeyumm.com
~~~~~~~~~~~~~~~~~~~~~~~~~~~
Jade Palace
906 W. 7th Ave
Eugene OR
541-344-9523 (expanded vegetarian menu)
Keystone Café
West 5th at Lawrence St
Eugene OR
541-342-2075
www.keystonecafe.com
Ratatouille Bistro-Cafe
2729 Shadow View Drive (Crescent Village)
Eugene OR
541-344-0203
http://ratatouillebistro.com/
Sam Bond's Garage
407 Blair Blvd.
Eugene OR

541-431-6603
www.sambonds.com
Sweet Life Patisserie
755 Monroe St
Eugene OR
541-683-5676
www.sweetlifedesserts.com
Corvallis
Nearly Normal's Gonzo Cuisine
109 NW 15th, Corvallis
541-753-0791
http://www.nearlynormals.com
First Alternative Co-op
Co-op Kitchen & Deli
1007 SE 3rd St (South Store), Corvallis
541-753-3115
www.firstalt.coop
First Alternative Co-op
Co-op Kitchen & Deli
2855 NW Grant (North Store), Corvallis
541-452-3115
www.firstalt.coop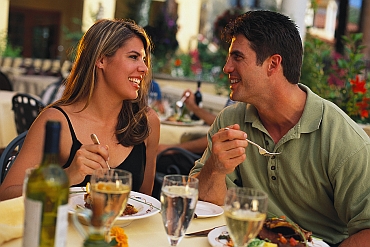 What YOU Can Do!
SAMPLE LETTER REQUESTING VEG OPTIONS
Dear Restaurant Manager:
I would like to patronize your restaurant more often, but I find my food options limited by a lack of vegan and vegetarian items. If you are confused by these terms, a "vegetarian" diet excludes all animal flesh, including fish and poultry, while a "vegan" diet has no animals products, including eggs and dairy.
Offering more meatless options is good for business. The number of people who routinely eat vegan/vegetarian meals, even if they don't consider themselves vegan or vegetarian, is growing rapidly. According to a survey conducted for the National Restaurant Association, about 20% of people look for a restaurant with vegetarian options, and more than 30% would order non-meat items, if they were made available.
Please consider adding more healthful vegan and vegetarian items, especially entrees, to your menu. Thank you for considering our request.
Sincerely,

Note: You can customize the letter to your preferences. Personally, I always (always) remind restaurant management to be certain to exclude any and all forms of monosodium glutamate (MSG), including MSG under its other names of "autolyzed yeast extract", "hydrolyzed soy protein", "hydrolyzed corn protein" and "natural flavors". Learn more about this pernicious practice of the food industry at theTruth In Labeling website---the truth, the whole truth and nothing but the truth about MSG. The Truth in Labeling Campaign is dedicated to people with problems that once defied medical diagnosis -- people who discovered that elimination of MSG from their diets let them be well.
---