About EVEN
EVEN Interviews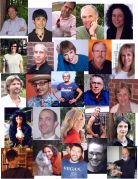 Read ALL of EVEN's Exclusive Interviews

EVEN

Non-violence Compassion Sustainability

--- EVEN - Serving as
a vegan resource
since 2005 ---
As Featured In:
~ 24 Carrot Award (Vegetarians in Paradise)

~ Vegan Awareness Year (Mayoral Proclamation, City of Eugene)

~ American Vegan Magazine (American Vegan Society)

~ Volunteer of the Year (United Way)
Become a Member
Please visit our sponsors!
Click on their logos below.
Veg Spotlight
Shop to Support EVEN

Use AmazonSmile for your purchases and Amazon will donate to EVEN!
Veg Wisdom
Many things made me become a vegetarian, among them the higher food yield as a solution to world hunger. - John Denver
Ginger Carlson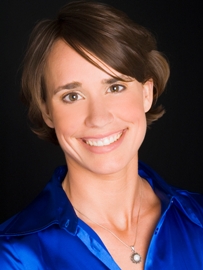 Ginger Carlson holds a Masters of Arts in Education and Instructional Technology from Pepperdine University and is credentialed in Pre-K through adult education in the state of California. Ms. Carlson has served as adjunct faculty at the University of Oregon, College of Education, and has taught in public and private schools in the United States as well as in International and Embassy schools abroad.

Ginger is a staff writer with a monthly column (about cooking vegan with a family) for VegFamily Magazine. She has also been published in Mothering Magazine, Vegetarian Baby, and VegNews Magazine.

She has been eating and cooking vegetarian for almost 20 years, has been leading vegetarian cooking experiences for children for the last 15 years, and is a graduate of the Institute For Culinary Awakening, specializing in vegan, organic cooking.

Ginger is a parent and advocate, and as author of The Wonder Collection, she shares her expertise and enthusiasm! She leads workshops in creativity building for parents and educators throughout the country.

She is the author of the newly published book, Child of Wonder: Nurturing Creative and Naturally Curious Children and writes a daily veg food and parenting blog called "Thinking Outside the Recipe".

Ginger is the proud vegmother of one very healthy, hearty vegetarian seven year old.
Ginger Carlson, MA, Ed.
Speaker, Education Consultant, and Author of CHILD OF WONDER: Nurturing Creative and Naturally Curious Children
Check out the fun on my website
and on my blogs:
Thinking Outside the Recipe
Wondershop
541-337-7197
PO Box 51274
Eugene, OR 97405
Email Ginger